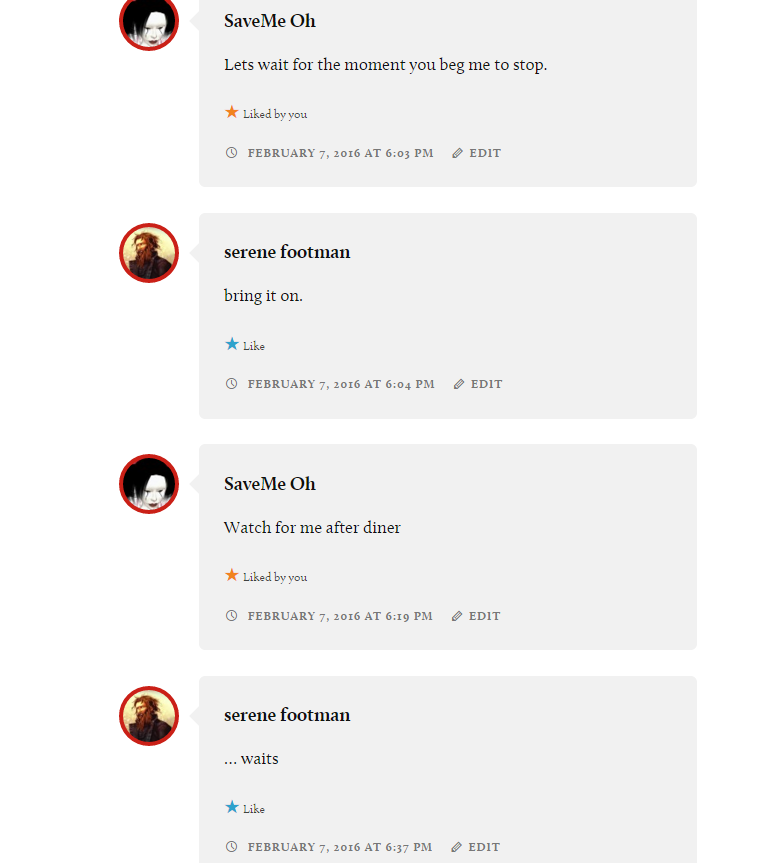 Walter Benjamin once said that the contents of a dream experienced while sleeping on a full stomach are an 'expression' of the meal you just consumed.
I would like to know what SaveMe Oh ate on Sunday. When – as promised – she returned to Furillen for a second consecutive evening, she gave us what I can only describe as a nightmare.
As a performer, what SaveMe Oh does is extremely simple.
'What I do is invade spaces and start to perform … nothing more nothing less'.
As on the previous evening, she transformed Furillen. This is art as process and spectacle; a collective experience, and extraordinarily immersive.
This was not a repeat performance; indeed it was not even similar to what we saw the evening before. Personally, I found this show even richer and more thought-provoking than the first.
What I saw on Saturday was a spectacular show of light, movement and colour. It was about scale and impact. It was out of this world.
What I saw on Sunday was about – if not necessarily of – our world.
On Sunday, SaveMe Oh wrapped her audience tightly inside walls of television screens. It felt more intimate and intense – more suffocating – than the night before …
… from this artist who likes to speak of prisons …
In substance, too, the performance was on a human scale. From the myriad faces on the screens we started out with and the headless keyboard player …
… we saw lines of commuters …
… a centaur on repeat, above an eternally suffering man …
… a nightmarish, syringe-wielding nurse …
… and endless screaming.
This felt – and looked – like art as social theory.
These figures were set against a background that was surreal and disturbing …
… a dark tunnel that seemed to go on forever …
… a corridor that reminded me of Foucault's remark about prisons resembling hospitals that resemble schools …
… and a series of giant syringes …
At the end of it all, she burned.